Stockholm – the vibrant capital city of Sweden that's located on the country's east coast, connected to the Baltic Sea. Stockholm showcases a mix of old-world charm and modernity, making it as a delightful place to visit. The city is spread across 14 islands that are connected by an intricate network of bridges, creating an awe-inspiring landscape. Moving around the city can get confusing, so it's imperative to get your hands on Stockholm tourist map before starting your exploration. In this blog post, we'll guide you through the important tourist spots in Stockholm and provide you with a map that will make your trip easier.
Click on the Map to enlarge View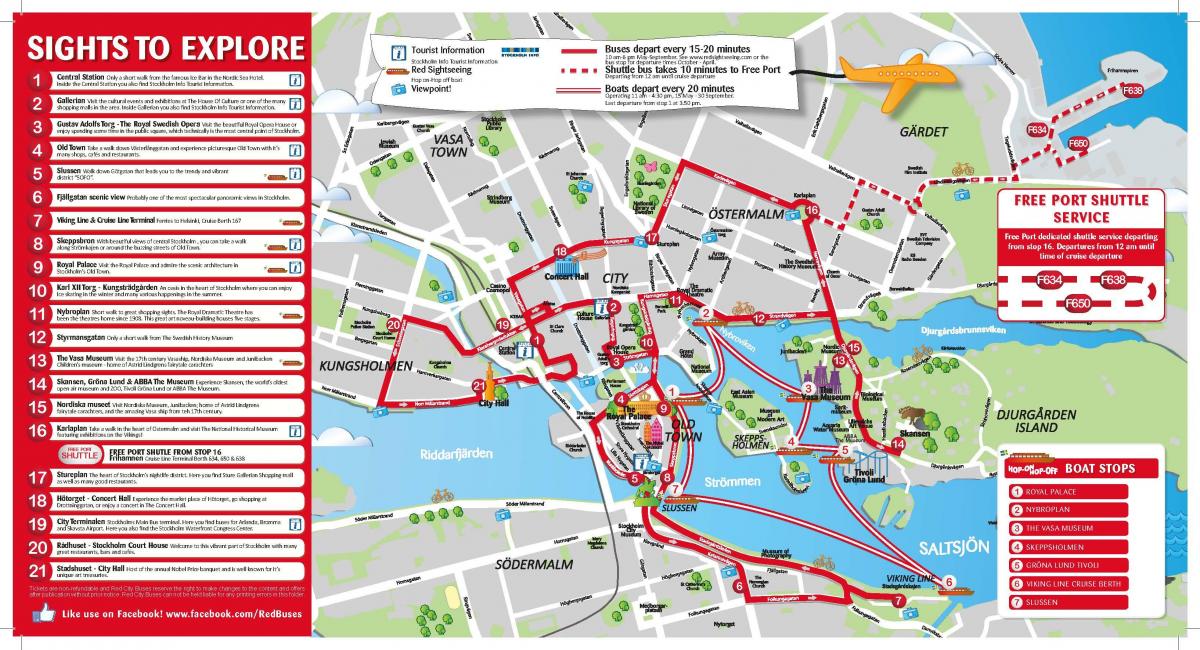 The first thing you should do when you arrive in Stockholm is to visit the old town of Gamla Stan, which dates back to the 13th century. The narrow streets are filled with shops, cafes and souvenir stores. You can visit the prominent landmarks like Stockholm Cathedral, Nobel Museum, and The Royal Palace that resides in the neighborhood of Gamla Stan.
If you're a museum lover, you must visit the Vasa Museum, which showcases the world's only preserved 17th-century ship that was recused from the Baltic Sea after sinking on her maiden voyage. The museum is located on the island of Djurgarden.
If you want to experience the best panoramic view of Stockholm, take a ride on the SkyView. It's the largest spherical building in the world, and it's located between the Ericsson Globe Arena and the Tele2 Arena. The gondolas of SkyView take you to a height of 130 meters above sea-level, from where you can get an awe-inspiring 360-degree view of the city.
The next must-visit place in Stockholm is the Skansen Open-Air Museum, located at the top of Djurgarden island. Here you can experience the historic Sweden by wandering through its open-air exhibits of farms and village shops. You also get to see Finnish skill and Sami camps, a zoo, and many other things.
If you want to experience the art and beauty of Stockholm, you have to visit the Moderna Museet museum. It's the national museum of modern and contemporary art in Stockholm. The modern Swedish artists known for their exceptional work are showcased here, along with international contemporary art of the highest quality.
Now that you know the major tourist attraction spots that you must visit, it's time to get your hands on the Stockholm tourist map. Having a map will ensure that you don't lose track while you're exploring the city. Stockholm is a beautiful city filled with history, culture, and fantastic architecture. Make sure you capture not just the memories but also the beauty of this incredible city.